This is a FREE introduction to a range of short meditations, mindfulness exercises & guided visualisations.
Each meditation can be listened to separately, it can be downloaded and you can choose one that fits into the time you have (most are between 5-10 minutes long!)
Variety
My intention is to share a range of meditations / guided visualisations & mindfulness exercises as a quick resource for you to try out which ones you like before you explore further... Often when you are feeling tired or stressed or your mind feels scattered, listening to a voice recording can make mindfulness easier.  These meditations are divided into the 3 core mindfulness and acceptance processes of ACT: 
Be Present, 
Open Up & Handle Difficult Thoughts & Feelings, 
Do What Matters, values guided action
Mindfulness Takes Practice
Mindfulness is like learning to play guitar - it takes practice and one of the best ways we can practice is in meditation, even 5-10 minutes a day will make a difference... It can take time to find out when suits you the best - is it when you first wake up, is it on the way to work, is it when the kids are sleeping / having quiet time, is it in the car pausing between work & home, is it when you put the kids to bed, is it just before you go to sleep. Mindfulness research recommends practicing mindfulness daily for 8 weeks to really feel the benefits. But we are human, and imperfect - and it took me a lot longer to establish a workable routine!
My Experience
I now meditate twice a day (early am & mid afternoon)- sometimes only for 5-10 minutes but I like to change it up and alternate which mindfulness exercise I use. Over time I have personally experienced a range of meditations, guided visualisations & mindfulness exercises.
I also like to use a range of meditations / mindfulness exercises in my coaching sessions and in my workshops & Heart Intentions 2017 womens Circle.
Resources
I listen to a range of meditations / mindfulness exercises from a range of sources:
Tara Brach, Jack Kornfield, Chakradance, Rebecca Campbell from Rise Sister Rise,

And there are a wide range of Mindfulness Apps that I have sampled:
Headspace App, Smiling Mind App, Insight Timer, Buddhify that I have used.
Wherever possible I will let you know where I first learnt a particular meditation so you can research deeper into those meditations you like.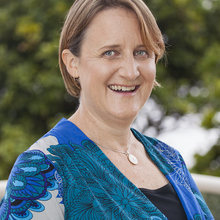 Life Coach, Parent Coach, Mindfulness Facilitator
Sara Phillips
Sara is a life coach, mindfulness practitioner, parent coach, parent educator, creative spirit and Mum to 4 teenagers! Through her business, Mindful Parenting Mindful Coaching, Sara uses her coaching and mindfulness skills to empower families to cultivate inner well-being, peace and fulfilment no matter what obstacles they might find, to make life just a little bit easier.Sara is passionate about updating her knowledge & skills with the latest neuroscience and mindfulness research and is actively training in the ACT mindfulness & acceptance approach. Her vision is that all parents will learn how to support their children / teens to handle their difficult thoughts & feelings, get on with other people and live a rich, full & meaningful life.With a background in speech pathology, teaching, coordinating a parenting centre and supporting families, as well as being mum to 4, Sara has a wealth of experience in coordinating fun, interactive and practical workshops and in deep listening to other people's stories and coaching them to find great solutions.
2

Open Up: Handle difficult thoughts & feelings

Opening Up: handling difficult thoughts & feelings practice

Letting go meditation with forgiveness

Lake Meditation: Observing changes come and go and finding your peaceful centre

3

Do What Matters: get in touch with your values

Connect & Reflect ACT meditation to get in touch with your values

Breathe in relax, Breathe in smile

Loving Kindness Meditation

Candle Loving Kindness Meditation

Loving Kindness with FEELING

Grandmother Earth Blessing Meditation
$35.00

$35.00

Understanding your emotions & your child's emotions: finding your inner calm

Buy Now