It is essential that we empower our children to be able to overcome life's setbacks and face life's challenges with confidence. This fun, interactive course is the intro or refresher to the live workshop Raising Resilient Kids / Teens that I frequently run in schools.
In this intro we cover:
1. What is resilience?
2. What are the protective behaviours we need to teach our kids so they can be resilient now and into the future?

3. How to encourage and teach your child to be capable and self-reliant

Upon completion of this course receive a 50% discount code for the Resilient Families Thriving Kids Course, saving you $100!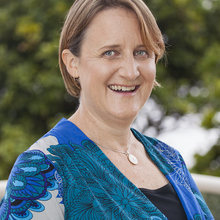 Life Coach, Parent Coach, Mindfulness Facilitator
Sara Phillips
Sara is a life coach, mindfulness practitioner, parent coach, parent educator, creative spirit and Mum to 4 teenagers! Through her business, Mindful Parenting Mindful Coaching, Sara uses her coaching and mindfulness skills to empower families to cultivate inner well-being, peace and fulfilment no matter what obstacles they might find, to make life just a little bit easier.Sara is passionate about updating her knowledge & skills with the latest neuroscience and mindfulness research and is actively training in the ACT mindfulness & acceptance approach. Her vision is that all parents will learn how to support their children / teens to handle their difficult thoughts & feelings, get on with other people and live a rich, full & meaningful life.With a background in speech pathology, teaching, coordinating a parenting centre and supporting families, as well as being mum to 4, Sara has a wealth of experience in coordinating fun, interactive and practical workshops and in deep listening to other people's stories and coaching them to find great solutions.
1

Introduction to Raising Resilient Kids Intro / Refresher

2

Raising Resilient Kids Intro / Refresher

Raising Resilient Kids Intro Slide Presentation

Raising Resilient Kids PDF Slides for printing

3

Conclusion and What's Next?

Conclusion & What's Next?
$199.00

$199.00

Resilient Families Thriving Kids: How to be a mindful parent?

Buy Now