HEART INTENTIONS 2018: WOMENS CIRCLE | Register now!
This year-long series of monthly women's gatherings is designed to move us beyond surface-level goal setting to deep personal intentions that resonate on a soul level.
Each month we will meet online to create and fine tune our intentions using a range of mindfulness tools and creative mandala practices that allow us to tap into the subconscious and ask,
 "What really matters to me?"
 "What do I really want in my life?"
In the nurturing space of our sacred circle we will dive deep with powerful processes that allow us to:
Let go of what no longer serves
Celebrate success with mindful gratitude - and create the space for more of what we love to show up in our lives
Unleash and rediscover our creativity
Set mindful intentions and hold ourselves and each other accountable for allowing them to unfold
Fine tune our intentions on a monthly basis
Make space for a mindfulness practice in our lives
Share our experiences and support each other in our sacred circle.
Make 2018 your year of abundance by joining a community of like-minded women as we journey to the heart of our deepest intentions in a safe, nurturing environment.
WHEN: 4th Tuesday of every month.
DURATION: January 2018 until December 2018
COST: $30/month
NUMBERS LIMITED
Book Now! 
Any questions email: sara@mindfulparentingmindfulcoaching.com
FACILITATOR:
Sara Phillips is a mindfulness practitioner who has just finished studying the Power of Awareness course with Jack Kornfield and Tara Brach. She is also a NLP practitioner, a parent and life coach and an experienced workshop facilitator who has taught mindfulness to parents, children, teenagers and schools.
Sara's experiences as a mother, coach and family support worker have shown her that women who nurture themselves are able to find creative solutions to the challenge of balancing our many roles with personal fulfilment.
Her intention is to create a community of women who support each other to live mindfully and abundantly.
You can read more about Sara's intentions for this group and why the idea of combining mandalas, mindfulness & mapping intentions here
Testimonials:
'Thanks Sara I have missed your mindfulness classes, I am so glad to be here'
'I'm so honoured to be part of a group of such wise & intuitive women. I'm really looking forward to learning from you all & this journey we will be taking together.'
'Hi Sara, thanks so much for an awesome night, it felt very special.' :) Nyree
'Hi Sara, thanks for last night it was amazing and so nurturing.' xx Claudia
'I have loved Heart Intentions this year.  I've loved being creative!! Even from afar :)
 I would be interested in joining next year...'
xxx Cilla
This series of monthly gatherings will help you to:
tune into your inner heart wisdom,
set a direction in your life,
cultivate those qualities and values you would like more of in your life
be in a supportive community of women with mindfulness, deep nurturing, creativity & spirit.
Each month we will meet in a circle of women to:
centre ourselves in mindfulness and reflect on what is most alive for us right now
celebrate what we have enjoyed & what we are grateful for that month
share what we are ready to let go or no longer have in our life
tune into our inner compass from deep within our heart and set our deep inner intentions (read more here)
create a mandala that reflects our intentions for the next month
learn different mandala techniques
Sara will integrate all of her experience as a life coach, NLP practitioner, mindfulness practitioner and creative spirit to facilitate this transformative group.
A Life Pie Mandala I made last year while completing The Artist Way with Julia Cameron-
just one of the mandala exercises we will do.
Read more about Sara's intentions for this group in the blog article: Setting Deep Intentions: https://littlemindfulmoments.wordpress.com
Mindfulness: helps to centre you & allows space for you to hear your own inner heart wisdom and practice some of those life qualities you may want to cultivate more of in your life : loving kindness, forgiveness, self-compassion
Mandalas: using your right brain and being creative allows you to access and program your subconscious and create a visual reminder of your deep intentions. Being creative with mandalas is also a very mindful and calming activity. No prior experience necessary.
Mapping Intentions: 'Plant the seeds of deep intention and little by little things change.' Jack Kornfield. Reflective coaching questions will help you to identify what really matters to you and empower you to set realistic intentions to create more of what is important in your life. Sharing your intentions in a supportive group monthly will help to inspire you and I love the accountability of reporting in to a group.
What you need:
An A4 or bigger art journal.
All art materials supplied but feel free to bring your favourites. If you are joining us online you'll need some waterproof ink pens, eraser, pencil, compass, textas or pencils
Shining Year in Life or Biz workbooks and / or diary by Leonie Dawson http://leoniedawson.com/ are optional but will compliment these sessions beautifully.
Details:
We meet 4th Tuesday every month in the evening 7pm AEST
Starting January 2018
In Port Macquarie & also online (recorded videos, audio and text) and online in our sacred circle in a secret facebook group.
Time commitment approx 2-4 hours per month...
Only $30 per month for 12 months
100% satisfaction guaranteed: if you are not happy with the content after the first month full refund supplied.
Info, readings, audio & video will be added each month as we progress.
When you have subscribed you will be invited to join our private online group: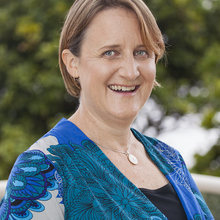 Life Coach, Parent Coach, Mindfulness Facilitator
Sara Phillips
Sara is a life coach, mindfulness practitioner, parent coach, parent educator, creative spirit and Mum to 4 teenagers! Through her business, Mindful Parenting Mindful Coaching, Sara uses her coaching and mindfulness skills to empower families to cultivate inner well-being, peace and fulfilment no matter what obstacles they might find, to make life just a little bit easier.Sara is passionate about updating her knowledge & skills with the latest neuroscience and mindfulness research and is actively training in the ACT mindfulness & acceptance approach. Her vision is that all parents will learn how to support their children / teens to handle their difficult thoughts & feelings, get on with other people and live a rich, full & meaningful life.With a background in speech pathology, teaching, coordinating a parenting centre and supporting families, as well as being mum to 4, Sara has a wealth of experience in coordinating fun, interactive and practical workshops and in deep listening to other people's stories and coaching them to find great solutions.
1

Welcome to Heart Intentions 2018

Welcome to Heart Intentions 2018

My Intentions for the Heart Intentions 2018 course

My Intentions for Heart Intentions 2018

Why Creativity? Why Mandalas?

Arriving In The Present Moment Meditation

Introduce Yourself & Your intentions for the course

Reflection Questions - before making your mandala

What really matters to you? Belly heart & mind meditation

Materials needed for January's Mandala:

Making an Intentions Mandala January 2018

Mandala Reflection Prompts:

Loving Kindness Meditation to complete our January Circle 2018

Resources For January 2018

2

Welcome to February Heart Intentions

February Intentions Mandala: Watercolours with Be, Do, Have layers

Video, time lapse, of water colour mandala

February Intentions Mandala: Oil Pastels with words underneath

Video, time lapse, of oil pastels mandala...

Chakra Mandala (optional)

Loving Kindness Meditation

Sharing, Feedback & Questions

3

Welcome to our March Heart Intentions Circle

Mandala Meditation & our March Mandala - more information READ FIRST

Making the mandala - some suggestions...

Other intuitive mandala examples

CANDLE loving kindness meditation

Sharing, feedback, questions...

4

Welcome to April Heart Intentions

Inner Reflections For April

What You Need (Art Materials & Art Journal Questions - Inner Child)

Part 1: Inner Child Lotus Mandala

Part 2: Inner Child Lotus Mandala

Freehand Lotus Mandalas (alternative exercise)

Sharing, Feedback & Questions

5

Welcome to May Heart Intentions

Inner Reflections For May

Grounding Meditation - Creative Exercise

Optional Grounding Exercise

No Fear Guided Visualisation

Sharing, Feedback & Questions

6

Welcome to June Heart Intentions 2018

Inner Reflections For June

Reflection Meditation - Creative Exercise - how much of your day is being & doing...

Reflection Meditation - Creative Exercise on Being & Doing AUDIO

Wisdom & Insight from a Wise Being Meditation

Making Mandala Flags For BEING

Notice Creativity in your Body...

Loving Kindness Meditation

Sharing, Feedback, Questions

7

Welcome to July Heart Intentions

Inner Reflections For July

Sacred Geometry & Flower Of Life

Short Body Scan to arrive in the present moment...

How to make a Seed of Life or Flower of Life Mandala?

Connect & Reflect ACT Values Meditation

What matters to you? What is most important for you?

Breathe In Relax Breathe Out Smile

Sharing, Feedback & Questions

8

Welcome to our August Heart Intentions Circle

Inner Heart Reflections For August

Instructions for your Feet Mandala

Instructions For Your Hand Mandala

Loving Kindness with FEELING!

Open Up: handling difficult thoughts & feelings

Sharing, Feedback & Questions

9

Welcome to our September Heart Intentions

Reflection: Your journey so far...

What matters most to you - your journey

10

Welcome to our October Heart Intentions Circle.

Inner Heart Reflection for October

Letting Go Meditation with Forgiveness Prayer

Letting go & Releasing Ritual

Grandmother Earth Blessing to close our Circle

11

Welcome to our November Heart Intentions Circle

Mindfulness Walk, Mother Earth Meditation & I wish....& Thank you for...

Create your Medicine Wheel Mandala

Cultivating a Circle Filled with Wishes and Gratitude

Meditation & Journalling to close our November Circle...

BONUS Meditation: The Lake Meditation

12

*NEW* Course Content to be Uploaded December
$35.00

$35.00

Understanding your emotions & your child's emotions: finding your inner calm

Buy Now